Mortgage Adviser
Hi. I'm Kit.
Prefer a coffee and chat to reading a website? No problem, just get in touch. I look forward to meeting you and hearing about your needs.
My service is 100% FREE to you.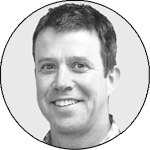 Kit Jackson
MORTGAGE ADVISER
021 433 788
kit@capitaladvice.co.nz
General Insurance
I Can Advise On The Right Insurance Level For You
Acts of nature, fire, damage or just plain bad luck can sometimes mean that you may lose valuable assets.
While we can't replace the sentimental value, it is important that you are able to financially cover the cost of replacing losses.
My help is FREE
They say you don't get something for nothing in this world BUT at Capital Advice that's not true. You get our time – our advice – our expertise and our service all for FREE.