Mortgage Adviser
Hi. I'm Kit.
Prefer a coffee and chat to reading a website? No problem, just get in touch. I look forward to meeting you and hearing about your needs.
My service is 100% FREE to you.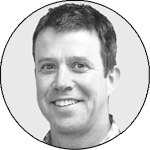 Kit Jackson
MORTGAGE ADVISER
021 433 788
kit@capitaladvice.co.nz
Home Loans
Ask Me About Mortgages. I'm Great At Them! What a mortgage adviser should do for you…
A mortgage adviser should assist you to find the most appropriate mortgage at the lender that meets your individual needs
They should by doing this, be saving you the time and hassle of speaking to all the lenders which means that you can concentrate on the business of finding your dream home or investment property
And when you've done that, they should advise on a suitable loan structure having fully understood your present and future requirements
What a Capital Advice adviser does for you…
As well as all the above, at Capital Advice we aim to be your trusted financial adviser. During the process of you buying a house we will keep in contact and provide you with as much or as little advice as you need or want. We will liaise with your other trusted professional such as solicitors, valuers, builders and real estate agents and almost project manage things for you to make sure the experience is as smooth as possible. We do not believe in one off transactions and we aim to continue our relationship with you for the life of your loan. Whilst your personal bankers may come and go, we remain the constant in your main financial commitment.